CAS No: 141-97-9
Product Name: Ethyl acetoacetate
Other Name:
Ethyl acetoacetate
Ethyl 3-oxobutanoate
3-Oxobutyric acid ethyl ester
Density: 1.0±0.1 g/cm3
Boiling Point: 180.6±8.0 °C at 760 mmHg
Melting Point: −43 °C(lit.)
Molecular Formula: C6H10O3
Molecular Weight: 130.142
Flash Point: 67.0±18.5 °C
Exact Mass: 130.062988
PSA: 43.37000
LogP: 0.72
Vapour density: 4.48 (vs air)
Vapour Pressure: 0.9±0.3 mmHg at 25°C
Index of Refraction: 1.408
Stability: Stable. Incompatible with acids, bases, oxidizing agents, reducing agents, alkali metals. Combustible.
Water Solubility: 116 g/L (20 ºC)
Specification
Appearance: Colorless to yellow liquid
Assay: ≥99.0%
Loss on drying: ≤0.5%
Acid value: ≤5.0
Application
Intermediates of Pirimiphos ethyl CAS: 23505-41-1.
Intermediates of Pirimiphos-methyl CAS: 29232-93-7.
Intermediates of Imazethapyr CAS: 81335-77-5.
Intermediates of Furametpyr CAS: 123572-88-3.
Intermediates of Diflumetorim CAS: 130339-07-0.
Intermediates of Cyprodinil CAS: 121552-61-2.
Intermediates of Warfarin CAS: 81-81-2.
Intermediates of Coumatetralyl CAS: 5836-29-3.
Intermediates of Hymexazol CAS: 10004-44-1.
Intermediates of Pirimcard CAS: 23103-98-2.
Intermediates of Diazinon CAS: 333-41-5.
Intermediates of Pirimioxyphos CAS: 36378-61-7.
Intermediates of Coumaphos CAS: 56-72-4.
Ethyl acetoacetate is an important raw material for organic synthesis. It is used in the production of pesticides to synthesize the organophosphorus insecticide fly phosphorus intermediate α-chloroacetoacetic acid ethyl acetate and the intermediate 2-methoxypyrimothion Methyl-4-methyl-6-hydroxypyrimidine, the intermediate of diazinon 2-isopropyl-4-methyl-6-hydroxypyrimidine and the carbamate insecticide pirimicarb , Herbicide azamethacin, rodenticide rodenticide, rodentin, etc., are also new fungicide varieties cyprodinil, difulmetorim, furammetpyr and An intermediate of plant growth regulator cintofen. In addition, ethyl acetoacetate is used as a solvent for lacquer and an analytical reagent. It is also widely used in medicine, plastics, dyes, spices, varnishes and additives.
The specificity of EAA structure determines both its ketone and enol reaction characteristics, and its chemical properties are very lively. It is widely used in medicine, dyes, pesticides and other fields. It is also used in food additives and flavors. The largest use of EAA in China is to synthesize medicine and its intermediates, mainly to synthesize γ-acetylbutyrolactone (an important intermediate of vitamin B), 4-methyl-7-hydroxycoumarin (an anti-allergic drug Intermediates), etc .; also used to prepare acetoacetyl-o-chloroaniline (intermediate for the synthesis of 1,3,5-pyrazolone and Hansa Yellow Lake), acetylacetyl-o-methylaniline (for the synthesis of organic yellow Dye packaging synergistic pigment yellow) and other dye intermediates; in addition, EAA is also used to produce pesticides such as methylpyrimidin phosphorus, pyrimidine phosphorus and so on.
Ethyl acetoacetate is widely used in organic synthesis. For example, it can be used to synthesize heterocyclic compounds such as pyridine, pyrrole, pyrazolone, pyrimidine, purine and cyclic lactone. It is also widely used in drug synthesis. For example, ethyl acetoacetate and resorcinol are cyclized to obtain 4-methyl-7-hydroxycoumarin, which is an anti-allergic scale intermediate. Condensation of ethyl acetoacetate and chlorobenzyl to obtain α-acetylphenylpropionate, which is an intermediate of cough ketones. Ethyl acetoacetate is condensed with benzoyl chloride to give ethyl benzoylacetate, which is an intermediate of the central stimulant Campanula hydrochloride. Ethyl acetate is cyclized with thiourea to prepare the antithyroid drug methionine (which is an intermediate of coronary dilatation agent persantin).
Package: 25kg/drum, can also be designed according to customer requirements.
Storage: Store in cool place. Keep container tightly closed in a dry and well-ventilated place.
Synthesis of reference compounds, intermediates, drug candidates, impurities and metabolites for customers with a range of milligrams to kilograms (including GMP quality).The company team has 20 years of R & D, production and management experience and philosophy, and domestic and foreign market experience, and strive to create a high-efficiency, high-quality integrated chemical service platform to better serve domestic and foreign customers.Has a group of experienced researchers in the field of organic synthetic chemistry, with the ability to solve problems and troubleshoot.The company is mainly engaged in pharmaceutical R&D outsourcing services, and continues to research and develop new products and technologies, providing project technology and sample preparation services for large and well-known pharmaceutical companies at home and abroad.Our specialty chemicals are essential to technologies for consumer safety, environmental sustainability, advanced product performance and industrial process efficiency.
China supplier of Ethyl acetoacetate CAS:141-97-9,3-Oxobutyric acid ethyl ester factory,3-Oxobutyric acid ethyl ester manufacturer and Ethyl acetoacetate producer, send us your inquiry of Ethyl acetoacetate or request COA,MSDS,NMR of Ethyl acetoacetate.
Laboratory in Ningbo

Our company's R&D company, Ningbo Gino Chemical Co., Ltd. was established in December 2011. we have several fume hoods and kilogram laboratory, and have purchased 20L, 50L reactors and as a preliminary pilot manufacturing of the products. At the same time, We mobilized external resources to establish a pilot facility in Henan Zhumadian and Anhui Anqing, and cooperating with Shandong Zibo and Jiangsu Changzhou factories as a large production facility for our products.
Factory in Shanxi Province

At the end of 2017, We invested workshop in Xinjiang County Longzhou Chemical Co., Ltd., Xinjiang County Coal Mine Park, Yuncheng, Shanxi. The first phase of the reactors were 30* 2000L~5000L, The contract output value is 50 million annually, factory has passed the audit from public listed company domestic and abroad.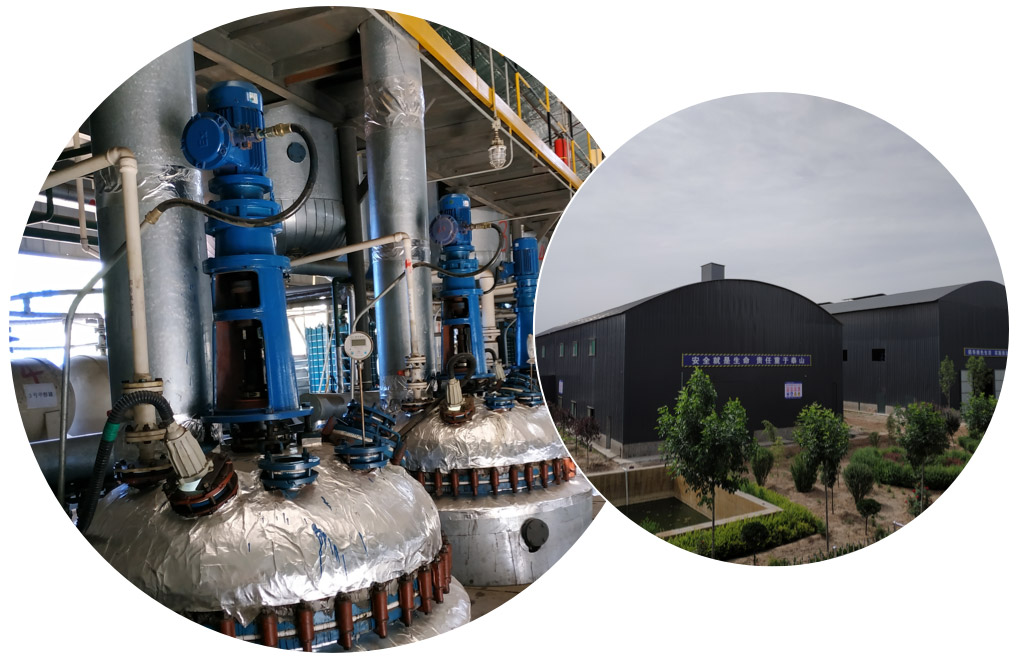 Factory in Shandong Province

The production base of liquid rectification chemical products located in Liaocheng, Shandong Province is the main outsourcing production base of our company. The products are sold to leading enterprises and listed companies in the carcass industry for many years. The production, quality and service are stable, delivery is timely, and some individual products are covering 90% of the market.
Factory in Henan Province

In year 2020, We invested workshop in Henan province, the workshop consists of 50*2000L~5000L reactors, The types of reactions that can be manufacturer there are: bromination, cyanidation, and conventional reactions.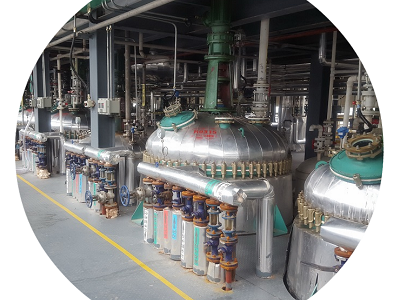 Disclaimer: Certain products are for research use only. Not for diagnostic or therapeutic use. Not for human use. INNOPHARMCHEM does not sell to individuals. INNOPHARMCHEM does not warrant that the use or sale of the products delivered under will not infringe the claims of any China or other patents covering the product itself or the use thereof in combination with other products or the operation of any process.
3-Methyl-2-(4-Chlorophenyl)Butyryl Chloride CAS:51631-50-6
|
N-(2-chloroethylidene)hydroxylamine CAS:51451-05-9